1 June 2016: STEMpreneurs Speaker Series Presents Andrew McPherson, Former Engineer and now CEO at Experieco, Founder of Industry Connect & NZ Big Data Meetup
STEMpreneurs Guest Speaker Series Presents
Andrew McPherson
Former Engineer and now CEO at Experieco, Founder of Industry Connect & NZ Big Data Meetup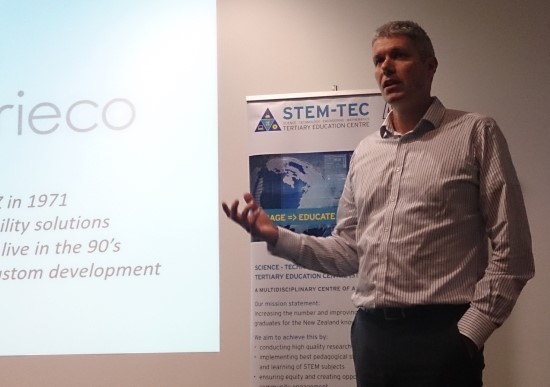 Andrew started his career as an electronics engineer, then joined the fast-paced London financial industry developing financial analysis algorithms. Andrew eventually returned to native New Zealand to become an entrepreneur and is currently CEO at Auckland-based Cloud service provider Experieco.
Andrew's latest project is Industry Connect, an IT-community focused training organisation which supports developers needing help to enter the job market. Andrew's enthusiasm for giving back to the community is inspiring to witness and this will be a fascinating talk by someone passionate about their work.
Andrew also founded and runs the Auckland Big Data & Business Intelligence Meetup which has been bringing students and professionals working in the data sciences together since 2013.
"I am a believer in bringing together people with diverse viewpoints and skills, and encouraging collaboration and learning. I've found this is the best way to spark fresh ideas and develop innovative business solutions."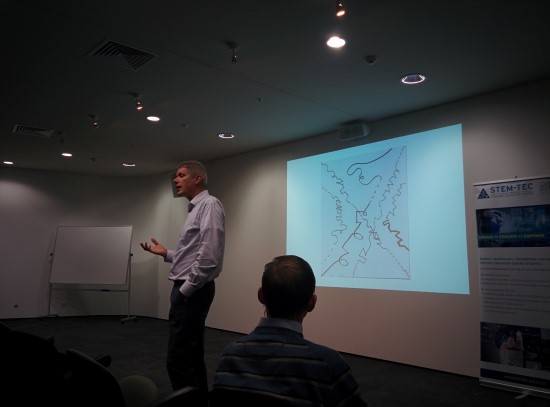 Andrew talks about the path success for an entrepreneur.
Upcoming Speakers
July 26, 5:30pm, WG126: Andrew Patterson — Presenter, NBR Radio at National Business Review
August 17, 5:30pm, WG126: Frances Valintine — Founder & Chairperson, The Mind Lab
STEMpreneurs
STEMpreneurs brings influential STEM entrepreneurs and technology leaders to AUT to share their experience starting ventures as STEM graduates, helping students onto the path to becoming successful job creators.
Previous speakers:
Mark Mackay, Co-founder of Orcon Internet,
Josh Daniell, Head of Platform and Investor Growth at Snowball Effect
Dr. Jonathan Currie, AUT engineering graduate and Technical Director at Inverse Problem
Mark Thomas, Founder of Right Hemisphere
Alan Brannigan, AUT engineering graduate and Founder & CEO at Vigil Monitoring
Nick Pattison, STEM Science & Innovation Hub Director, Rongomai School
Professor Stephen Henry, CEO Kode Biotech