4 May 2017: STEMpreneurs Guest Speaker Series Presents Alyona Medelyan, Founder & CEO at Thematic
STEMpreneurs Guest Speaker Series Proudly Presents:
Founder @ Thematic
---
Alyona Medelyan, PhD, specialises in extracting meaning from text. Until recently she was a consultant in Natural Language Processing and Machine Learning, and speaks internationally on these subjects. At Thematic she helps businesses understand customer feedback and customer sentiment.
She holds a Masters in Computational Linguistics from the University of Freiburg, and a PhD in Computer Science from the University of Waikato.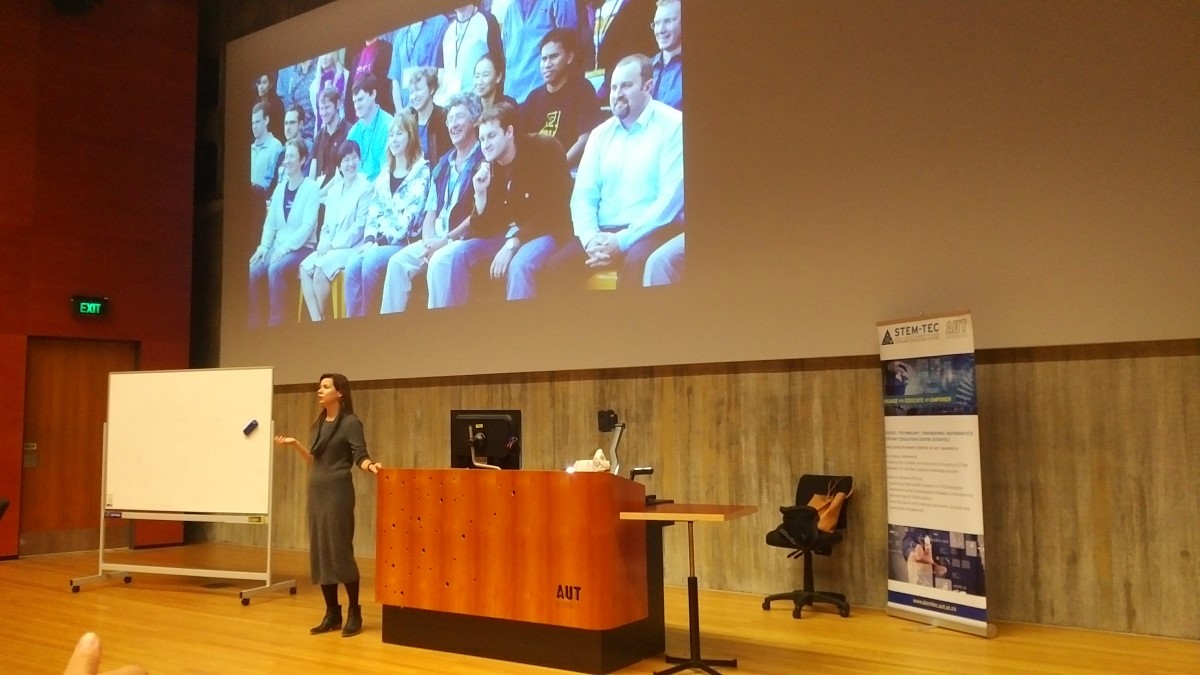 ---
STEMpreneurs
STEMpreneurs brings influential STEM entrepreneurs and technology leaders to AUT to share their experience starting ventures as STEM graduates, helping students onto the path to becoming successful job creators.
Previous speakers:
Mark Mackay, Co-founder of Orcon Internet,
Josh Daniell, Head of Platform and Investor Growth at Snowball Effect
Dr. Jonathan Currie, AUT engineering graduate and Technical Director at Inverse Problem
Mark Thomas, Founder of Right Hemisphere
Alan Brannigan, AUT engineering graduate and Founder & CEO at Vigil Monitoring
Nick Pattison, STEM Science & Innovation Hub Director, Rongomai School
Professor Stephen Henry, CEO Kode Biotech
Andrew McPherson, Engineer, CEO @ Experieco, Founder @ Industry ConnectFounder, NZ Big Data & Business Intelligence Meetup
Andrew Patterson, Presenter, NBR Radio at National Business Review
Matthew Davison, Head of Operations, Google NZ
TN Chan, Founder, Compucon
STEMpreneurs events are free thanks to generous support from the STEM-TEC Centre and the Faculty of Design & Creative Technologies.