21 October 2015: STEMpreneurs Guest Speaker Series Presents Alan Brannigan, CEO & Founder @ Vigil Monitoring
STEMpreneurs Guest Speaker Series Presents:
Alan Brannigan, CEO & Founder @ Vigil Monitoring
This month's speaker was Alan Brannigan, CEO and Founder at NZ High-Tech Award-winning startup Vigil Monitoring.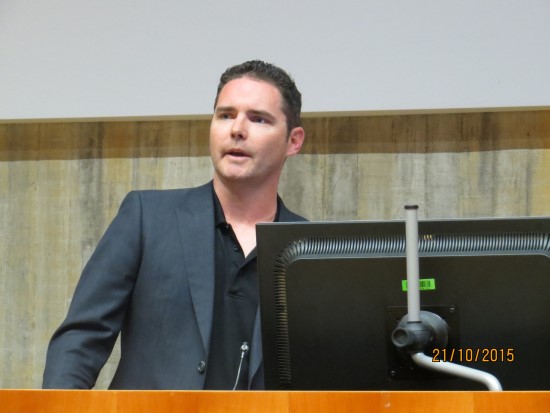 Alan graduated from AUT with a Bachelor of Engineering in Electronics in 2004. Bitten by the entrepreneurial bug, his first business venture was a Hong Kong based company called Objective Concepts Ltd, which specializes in consumer electronics design. After living in Hong Kong for five years, he moved back to New Zealand and began developing his second start-up, Vigil Monitoring.
Vigil is a cloud-based biometric sensor platform, which monitors the user and sends data into the cloud. The software will be developed for different smartphone operating systems.
Vigil has received over $8M in seed and venture funding from Sir Ray Avery, Spark Ventures, and Bupa Care Services. Alan will talk about the exciting challenges involved in growing a tech startup.
About STEMpreneurs
STEMpreneurs brings influential STEM entrepreneurs and technology leaders to AUT to share their experience starting ventures as STEM graduates, helping students onto the path to becoming successful job creators.
Previous speakers include Mark Mackay, Co-founder of Orcon Internet, and Josh Daniell, Head of Platform and Investor Growth at Snowball Effect, Dr. Jonathan Currie, AUT graduate and Technical Director at Inverse Problem, and Mark Thomas, Founder of Right Hemisphere.
There is no charge for staff or students to attend STEMpreneurs events, which are organised and sponsored by the STEM-TEC Centre.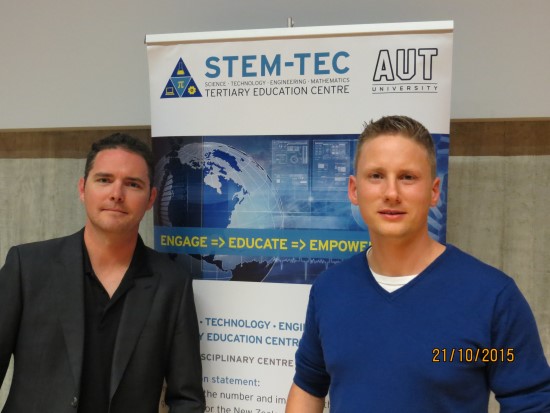 This was the final speaker event for the year.