17 October 2017: STEMpreneurs Guest Speaker Series with Duncan Babbage
STEMpreneurs Guest Speaker Series Proudly Presents
Tuesday October 17, 6:00pm
WB101 (map)
Free pizza
Catering is limited -- RSVP Now!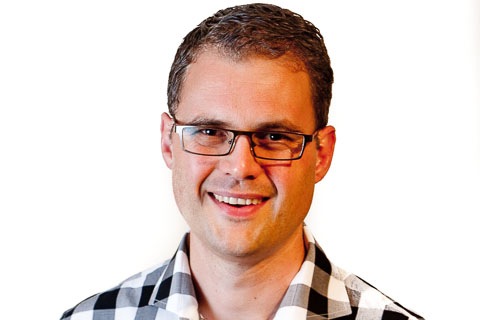 Duncan Babbage, PhD, is a recovering clinical psychologist, academic researcher, self-taught mobile software developer, and now startup founder. His research in the use of technology in brain injury rehabilitation highlighted how many people in the general population also wish they were better at learning names and recognising faces—something he has terrible problems with himself. This led him to build Intro, a personal network management app for iPhone for learning names, recognising faces, and ways of storing and retrieving information about people you meet. Duncan will talk about how he found his focus on this issue, demonstrate the Intro app, and talk about some of the things he's learned in the process of taking a product to the point of initial launch. Intro is currently being used by early access users before public launch in a few weeks time. Seeintro.fm
In addition to his work building Intro, Duncan works for AUT where he is Director of the AUT Centre for eHealth and an Associate Professor in Rehabilitation in the Centre for Person Centred Research. Based on broad base of practice in clinical psychology, Duncan's research examines the use of technology in healthcare, particularly mobile technologies, as well as neuropsychological rehabilitation after brain injury. His focus is on implementation science and translation of research into practice.
STEMpreneurs brings influential STEM entrepreneurs and technology leaders to AUT to share their experience starting ventures as STEM graduates, helping students onto the path to becoming successful job creators.
Our events are made possible by generous support from the STEM-TEC Centre and the Faculty of Design & Creative Technologies, and Startup AUT.