23 September 2015: STEMpreneurs Guest Speaker Series Presents Mark Thomas, Founder of Right Hemisphere
STEMpreneurs Guest Speaker Series Presents:
Mark Thomas
Founder & President, Right Hemisphere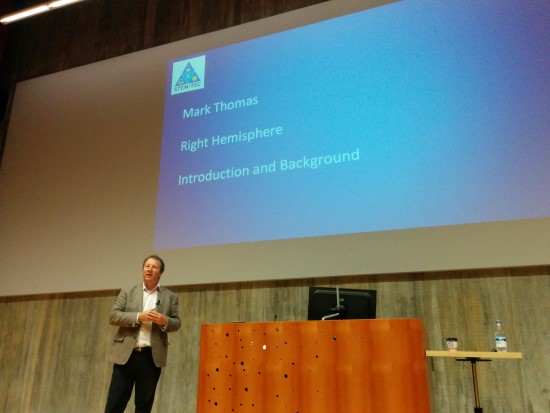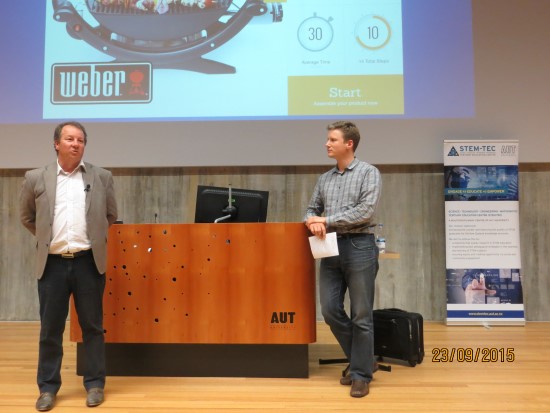 About the Speaker
As Founder and President of Right Hemisphere for over 14 years, Mark Thomas built a global software company based in New Zealand and Silicon Valley. Mark's visionary leadership and passion created a company that delivered world-beating 3D visualisation technology. Enterprises such as Boeing, Bell Helicopter, Nike and Northrop Grummen have significantly benefited from the products developed here in New Zealand. In 2013 Right Hemisphere was acquired by SAP, the largest software company in the world.
Mark told his remarkable story of how he helped build a global software company from New Zealand through to the exit to SAP to a crowd of 70 staff and students, talking about the importance of doing business with people, not 'robots', of the challenges and pitfalls of hiring staff, and being in a global market.
About STEMpreneurs
STEMpreneurs brings influential STEM entrepreneurs and technology leaders to AUT to share their experience starting ventures as STEM graduates, helping students onto the path to becoming successful job creators.
Previous speakers include:
Dr. Jonathan Currie, AUT engineering graduate and Technical Director of Inverse Problem Ltd.
Josh Daniell, Head of Platform and Investor Growth at Snowball Effect.
Mark Mackay, Co-founder of Orcon Internet.
The next guest speaker evening will be held on October 21 as we welcome Alan Brannigan, AUT engineering graduate and CEO of Vigil Monitoring.
There is no charge for staff or students to attend STEMpreneurs events, which are organised and sponsored by the STEM-TEC Centre.