19 October 2016: STEMpreneurs Guest Speaker Series Presents TN Chan, Founder & System Architect, Compucon New Zealand
STEMpreneurs Guest Speaker Series Proudly Presents:
Founder & System Architect @ Compucon NZ
---
TN began his engineering career in Hong Kong and immigrated to New Zealand in the 1980s, leading to a transition from process and control engineering to entrepreneurship with the inception of Compucon New Zealand, a computer technology developer and systems integration provider based in Auckland.
TN has been an Industry Supervisor for the University of Auckland since 2002 and a member of the high performance computing design team for the international SKA Telescope since 2012. His skills include engineering project management, production quality assurance, and technology transfer, and he will be sharing the interesting story of his journey from engineer to successful businessman -- TN's formidable experience and humble style will be well worth coming to see.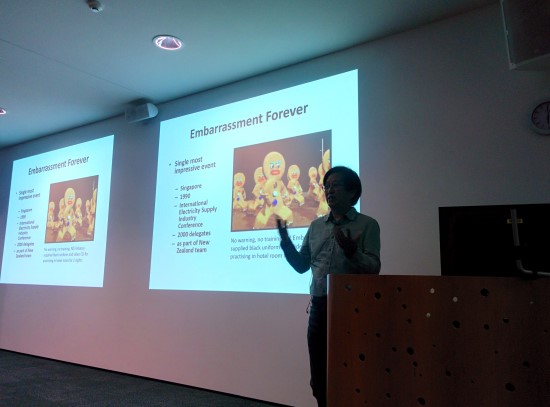 ---
STEMpreneurs
STEMpreneurs brings influential STEM entrepreneurs and technology leaders to AUT to share their experience starting ventures as STEM graduates, helping students onto the path to becoming successful job creators.
Previous speakers:
Mark Mackay, Co-founder of Orcon Internet,
Josh Daniell, Head of Platform and Investor Growth at Snowball Effect
Dr. Jonathan Currie, AUT engineering graduate and Technical Director at Inverse Problem
Mark Thomas, Founder of Right Hemisphere
Alan Brannigan, AUT engineering graduate and Founder & CEO at Vigil Monitoring
Nick Pattison, STEM Science & Innovation Hub Director, Rongomai School
Professor Stephen Henry, CEO Kode Biotech
Andrew McPherson, Engineer, CEO @ Experieco, Founder @ Industry ConnectFounder, NZ Big Data & Business Intelligence Meetup
Andrew Patterson, Presenter, NBR Radio at National Business Review
Matthew Davison, Head of Operations, Google NZ
STEMpreneurs events are free thanks to generous support from the STEM-TEC Centre and the Faculty of Design & Creative Technologies.